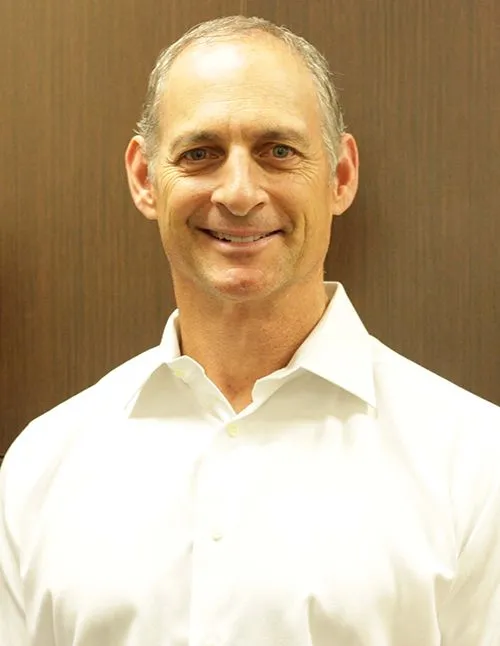 Dr. Tim Klena
Dr. Klena was born in Los Angeles...don't hold that against him. He graduated at the top of his class at West Covina High School and was a two year, three-sport letterman. Dr. Klena went on to play football and track for Boise State University. He was a member of the National Championship team of 1980 and was Academic/All-Big Sky for two years as a quarterback in football and a javelin thrower for track and field and held the school record for 17 years.
Dr. Klena graduated from Boise State University with a Bachelor of Science. He later graduated from Western States Chiropractic College in 1988 with a Doctorate of Chiropractic and has been in practice since 1989. He is certified to do Impairment Ratings and Disability Evaluations in the state of Idaho. He earned his Diplomate status in chiropractic orthopedics (DABCO) in 1998. He finished his studies in Integrated Health Services in 2002.
Dr. Klena was elected in 1991 and 1992 to serve as Idaho's District II representative. He was later elected to serve as Vice President for the Idaho Association of Chiropractic Physicians, and finished a two year term as President in 1996. He later served as President again in 2003-2004. He was also voted Chiropractor of the Year in 2004 by the association. He was selected as the keynote speaker for the 1998 Idaho Trial lawyers Association convention for soft tissue management. He also was awarded the Presidents Award for Lifetime Service in 2016.
Dr. Klena was chosen to represent Chiropractic for the collegiate athletes of the NCAA Outdoor Track and Field Championships held in Boise in 1994. He has also helped athletes of the Nike Golf Tour, Boise Hawks baseball team, and Boise State Football, basketball, track and field, as well as others. He lectured for the Nation's Elite High Jumpers Conference held in Boise in 1996. He was team chiropractor for the Idaho Steelheads hockey team of the ECHL from 1997-2007. He served as the official chiropractor for the Humanitarian Bowls from 1996-2000.
Dr. Klena is proficient in the following techniques of Chiropractic: Diversified, Pettibon, Leander traction, Gonstead, IQ Mechanical Activator, Pierce cervical drop, Logan basic, toggle recoil, and Palmer. He is also trained in sports injury treatment, customized foot orthotics, whiplash rehabilitation, and spinal disc recovery. His three year post-graduate training in orthopedics help him treat chronic and difficult cases. He also receives ongoing training in injectable nutrients. His love for Chiropractic is contagious and his commitment toward his patients is genuinely apparent. Dr. Klena gets results!
Family:
Wife, Linda; Sons, Nicholas and Christian
Education:
Bachelors of Science, Boise State University
Doctor of Chiropractic, Western States Chiropractic College
Board Certified Chiropractic Orthopedist
Board Certified Disability Analyst for Idaho
Fellow of Integrated Health Services
Clinical Nutrition Certification for IV and IM Injectables
Memberships & Associations:
Idaho Assocation of Chiropractic Physicians
American Board of Chiropractic Orthopedics