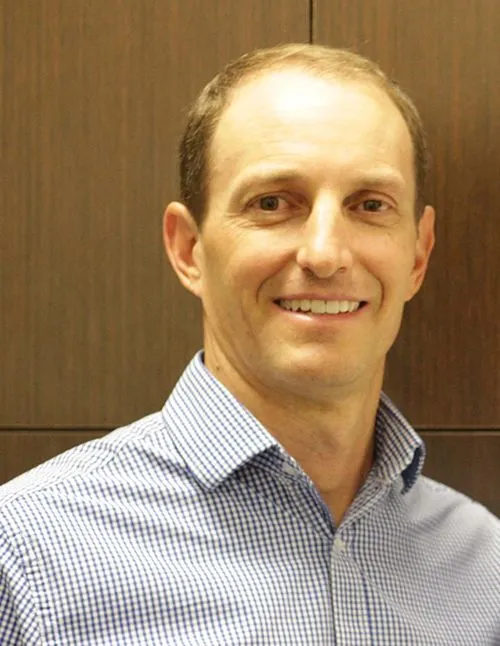 Dr. Corey Matthews
Dr. Matthews chose Chiropractic because of its natural, drug-free approach to healthcare. Throughout his 8 years of academic study, he was motivated by this profession's focus on health rather than disease. Now, as a practicing Doctor, he is even more inspired as he helps people overcome pain through Chiropractic care.
In addition, Dr. Matthews has added the benefits of acupuncture therapy to aid in the treatment of musculoskeletal injuries, migraine headaches, infertility, nausea from pregnancy as well as other symptoms.
As a collegiate golfer, Dr. Matthews learned early what a hindrance pain can be. Chiropractic helped him overcome pain as a team golfer and has continued to keep him healthy, active and positive not only in golf, but in mountain biking, skiing, lifting weights and basketball.
Dr. Matthews combined his love of golf with Chiropractic at the 1996-2002 Nike Pro Golf Tours (currently Nationwide Tour). With many tour players already well aware of Chiropractic's benefits, Dr. Matthews shared two of his greatest passions with some of the country's top golfers. He also was selected to provide Chiropractic healthcare at the 1999 NCAA National Track & Field Championships as well as multiple years providing chiropractic care as the official chiropractor for the Steelheads Hockey Team.
Voted Chiropractor of the Year in the state of Idaho by his peers of the Idaho Association of Chiropractic Physicians in 2013.
With great integrity, compassion and knowledge, Dr. Matthews provides his patients a straight forward and and sincere approach to evidenced based healthcare. By combining Chiropractic manipulation and physiotherapy with proper nutrition and exercise, Dr. Matthews treats his patients quickly and efficiently.
Mission:
It is my commitment to educate people how to live healthier lives and to treat each individual the way I would like to be treated.
Education:
Associates of Science in Business
Premed in Biology, University of Idaho
Bachelor of Science, Human Biology, Western States Chiropractic College 1995
Doctor of Chiropractic, Western States Chiropractic College 1995
Acupuncture License, International Academy of Medical Acupuncture in 2000
Advanced Degree in Chiropractic Clinical Nutrition from University of Western States 2017
Titleist Performance Institute Certified for Golf Injuries and Rehabilitation
Trained Emergency Medical Technician 1996
Continuing Education:

Acupuncture
Chiropractic Orthopedics
Clinical Nutrition and Injectable Nutrients
Injury, Mechanisms, Crash Dynamics of Auto Accident Reconstruction & Prognosis
Sports Injuries
Licensure:
Chiropractic
Medical Acupuncture
Clinical Nutrition
Memberships & Associations:
Idaho Association of Chiropractic Physicians